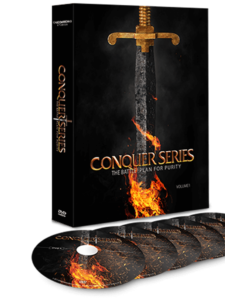 The Conquer Series I & II with a new twist, plus a study book, Pure Desire, by the same author, Dr. Ted Roberts. The Conquer Series provides real proven strategies for freedom from porn addictions. This series offers hope for establishing healthy boundaries – giving the soul an anchor to amend rough waters through Christ healing power and presence. The group is open to returning participants, as well as first time participants.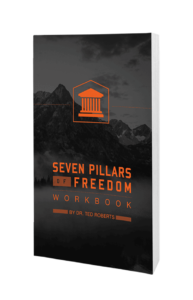 Seven Pillars of Freedom
This course, written by Dr. Ted Roberts, is a great in-depth program for men who have already gone through the Conquer Series a number of times and want to keep striving forward in sexual integrity. The course is based on the workbook (currently no DVD) and addresses the following Seven Pillars:
Pillar 1:  Breaking through denial
• Pillar 2:  Understanding the nature of sexual addiction
• Pillar 3:  Surrendering to the process
• Pillar 4:  Limiting damage
• Pillar 5:  Establishing sobriety
• Pillar 6:  The battle is in your mind
• Pillar 7:  A spiritual growth plan
Each pillar is made up of five lessons, so the course is best run over a period of 12 months for men to have enough time to apply the teachings to their lives.
Apply to a winter group or questions, Contact Greater Hope 
Greater Hope Office: 540-574-4189
Email: kipps@greaterhope.org
Resources For Staying Porn Free